I bought a Ruger 22/45 a couple of years ago. I am a big fan of this pistol. It will shoot much better than I can and a blast on the range. My biggest gripe is the magazine disconnect and the hard magazine release.
Santa brought me the fix for both this year. A Tandemkross magazine disconnect bushing. I just finished installing it. No more magazine safety and the magazines jump out of the gun. I'm supper happy for $9.99.
I think next will be a Volquartsen sear and trigger to clean up the creep.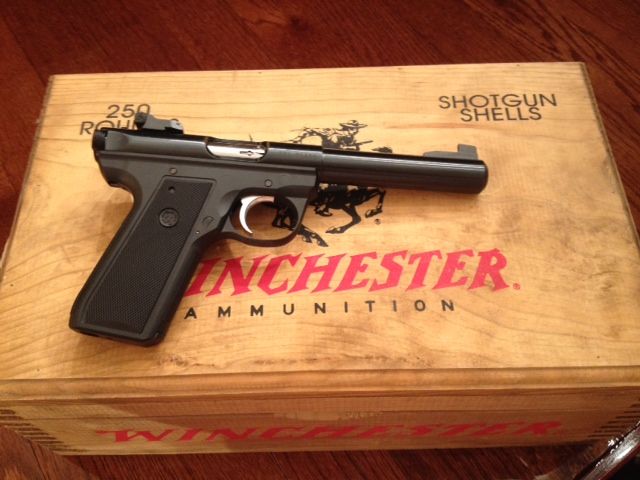 Santa also brought a Black Max holster for the 22/45. Can't wait until squirrel season to give it a workout.
Last edited: