I've been getting some questions about Duracoat refinishing lately, so I figured I'd start a thread on it.
Here's a question I get all the time- "Duracoat or Cerakote, which is better?"
It's all in the prep work
! If you've ever refinished anything in your life, you know this to be true. I've seen and heard some badmouthing about Duracoat. I think most of that stems from operator error... lack of prep work, using improper equipment or some guy in his garage using a "shake 'n spray" kit.
Simply put, Duracoat will scratch easier, and Cerakote(being ceramic based) will chip easier. Both are great products, but keep in mind they are FINISHES and won't last forever.
With that out of the way, here's the process-
We blast down to the bare metal using a mixture of glass bead and aluminum oxide. This removes the old finish and any contaminants, and it also etches the metal giving the Duracoat a good surface to adhere to. We transfer from the blasting cabinet to our ventilated refinishing room using latex gloves, at which time the firearm/parts are chemically degreased and blown dry using compressed air. This removes any leftover blast media. The firearm/parts are then hung in our refinishing room, and it's time to mix some Duracoat. We apply the Duracoat using a HVLP gun, and crank the heater up. The firearm/parts will hang out in the heated room for a minimum of 72 hrs before reassembly. If we're doing a 2 tone or a pattern job, we will tape off or stencil as needed. We typically hand cut our own stencils because the ones you can buy from Duracoat are too large. The second coat is then applied. Repeat as necessary, so on and so forth.
Some pics of our setup. Not the most advanced system in the world, but it gets the job done.
Blasting area... good and dirty from lots of use!
Air compressor
Outside of the "Duraroom", showing the ventilation system
A just finished Saiga 7.62 hanging. As you can see from the build up on the wall there, we use quite a bit of this stuff.
You have over 200 colors to choose from. Here's what we have on hand at the moment.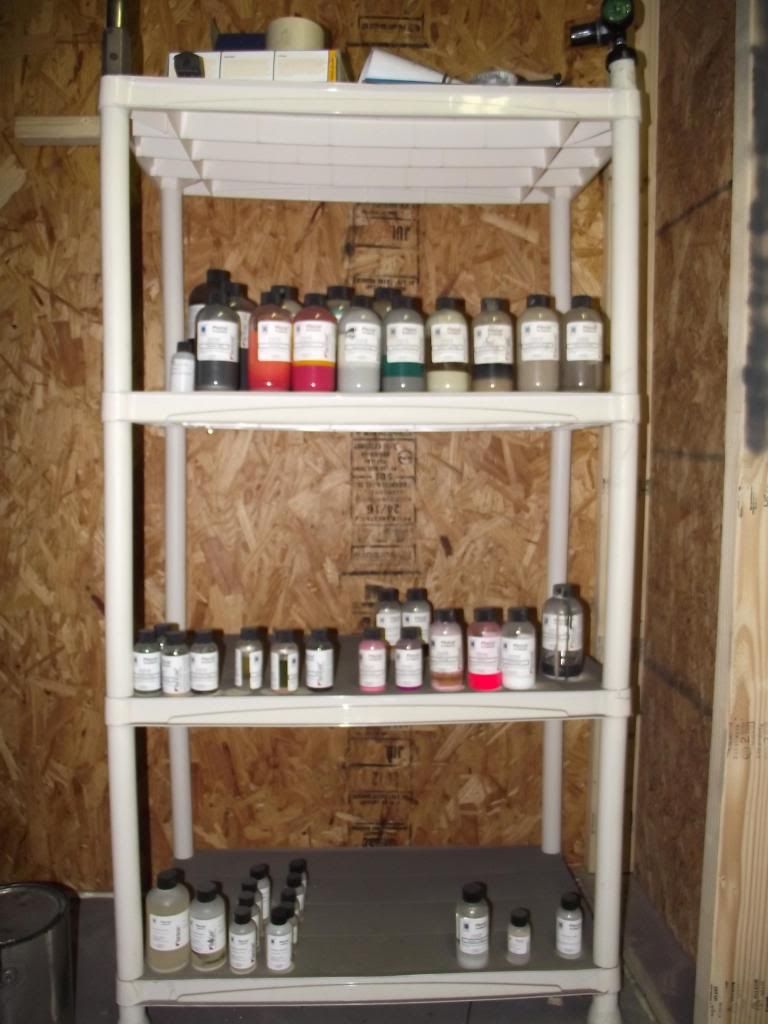 On to the finished product!
FN Special Police Rifle stock just finished. Yes, that's a pink ghost flamed 1911... :supergay: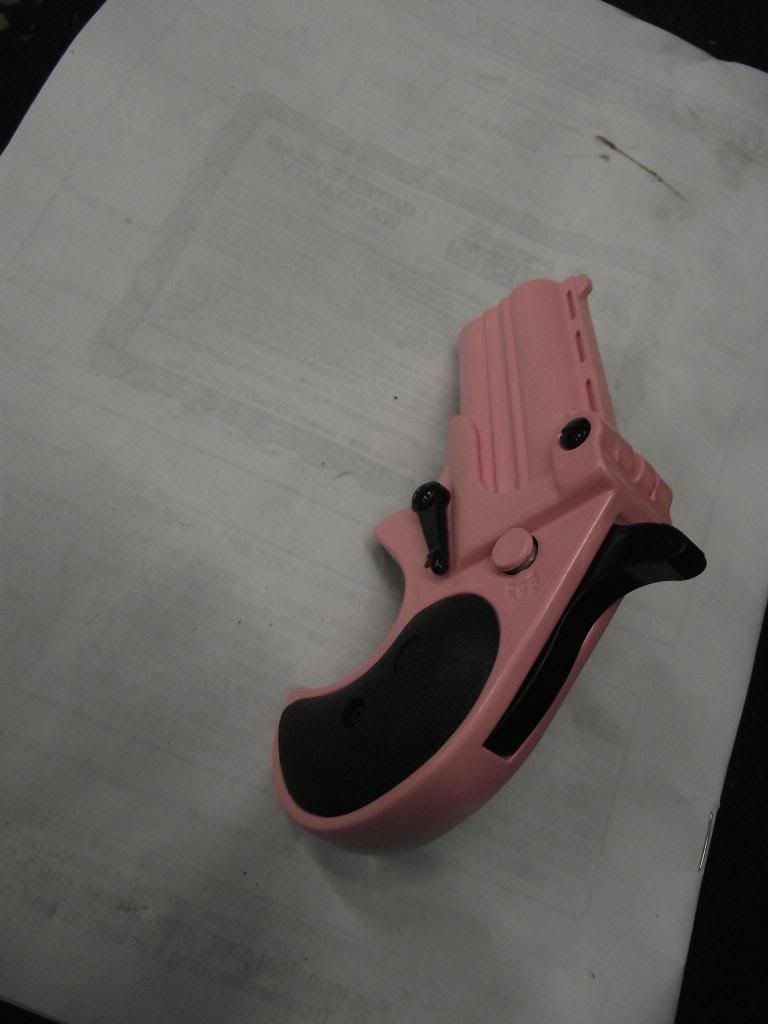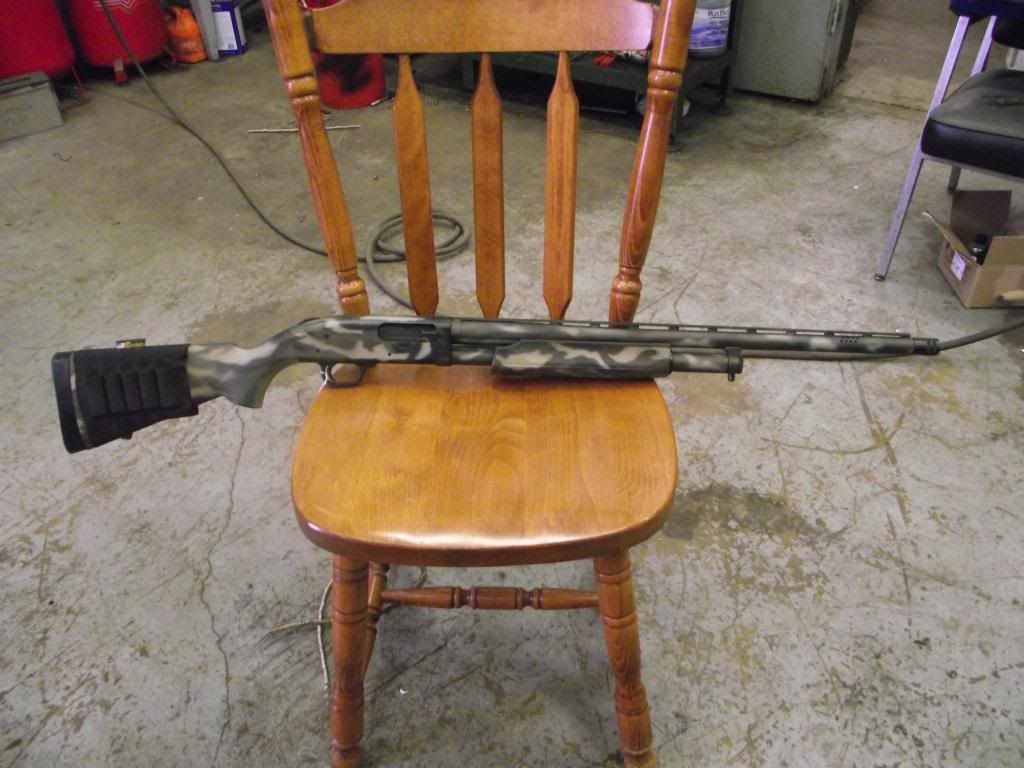 More pics on the way. Feel free to post up with any questions.
Last edited: